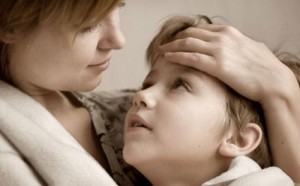 An interesting study came out Raddy's Children's Hospital in San Diego this week.  This study, published in the International Journal of Pediatric Otorhinolargngology, shows that acupuncture is an effective alternative for drug-free pain management for children after a tonsillectomy, the surgical procedure in which a person's tonsils are removed.
This study is particularly important in light of the FDA's decision to ban codeine use after tonsillectomies in February 2013, given its risk of death in children. Before this codeine was one of the most often drugs prescribed in children after tonsillectomies.
Watch Dr. James Ochi, the head of this study, talk about it in his own words below, in an interview with KPBS San Diego:
It is particularly interesting to note how Dr. Ochi describes he calmed down kids for this procedure. Not every acupuncturist is properly trained to deal with children, even if they are good at acupuncture. Dr. Mansouri has an extensive background teaching and dealing with kids, which helps her ensure children relax during acupuncture treatment.
https://drmansouriacupuncture.com/wp-content/uploads/2017/07/logo.png
0
0
drmansouri
https://drmansouriacupuncture.com/wp-content/uploads/2017/07/logo.png
drmansouri
2013-12-13 14:11:22
2013-12-13 14:11:22
Acupuncture Effective For Pain Management In Children After Tonsillectomy